"…..to provide quality, cost effective care and education to patients and caregivers in their home."
Louisiana's Oldest……Established 1969
---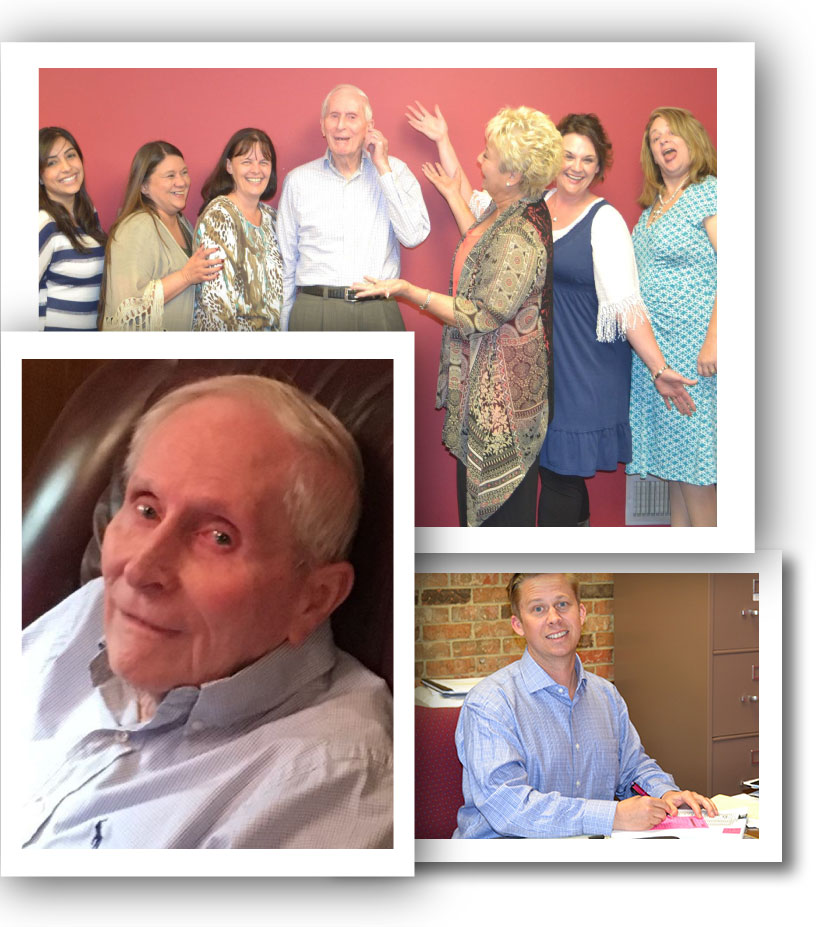 In 1969, Dr. HL Beebe saw the need for patients to have to opportunity to receive care in their home. Since then Professional Home Health Services (PHHS) dedication to providing high quality skilled nurses, therapists, certified nursing assistants and medical social workers has helped thousands of patients recover in the comfort of their own home.PHHS remains to this day locally, family-owned and operated to provide care to people across Louisiana. Our commitment to the families we serve across the state is one of the reasons we continue to be a leader in homecare.
Dr. Beebe Induction To The HomeCare Association of Louisiana Hall of HonorThe HomeCare Association of Louisiana inducted its first honorees into its new Hall of Honor on December 8th. Here are parts of the nomination letters for each inductee.
Dr. Harold Beebe, founder of Professional Home Health, is an important member of the first class of the HomeCare Association of Louisiana's Hall of Honor, for 2015. Dr. Beebe, now 90 years of age still goes into the office every day. Harold L. Beebe started Professional Home health in 1969. It is the oldest remaining home health agency in Louisiana. A family member recently said, "My grandfather told me he didn't go into the home health business to make money. He's thankful that he has been able to make a difference in the lives of the patients we have served, those patients' families, and that he has been able to provide jobs to so many over the years."
In a day and age when many business leaders struggle to see the people in their organizations, Dr. Beebe continues to be a man of heart and compassion. His nominator wrote, "I could write a book of caring stories about Dr. Beebe. I'll share two examples with you. Several years ago one of our nurses was diagnosed with metastatic brain cancer. She continued working as long as that was her life. When she was unable to drive she did not lose one single minute of time. Even in her final weeks, Dr. Beebe continued to pay her salary until the very end of her life."
"A second story is of a patient recently admitted with multiple comorbidities and a Stage IV Pressure Ulcer. When her insurance denied authorization after the first episode of care, Dr. Beebe instructed staff to continue her visits, three times a week, with supplies, at zero cost to the patient or her family. He said, "It was the right thing to do."
The HomeCare Association of Louisiana's Hall of Honor is fortunate to have a man of heart, honor, compassion, and giving in our inaugural cohort.
Dr. Harold Beebe, Founder Professional Home Health Inductee, HomeCare Association of Louisiana Hall of Honor, 2015
What Our Clients Say About Us
---
"My nurses are professional and caring. I consider each one of them like family." -B.P.
"I couldn't have asked for better care, they were there for me through my difficult times, couldn't ask for better nurses." -M.C.
"They take good care of me, and are always on top of everything." -B.C.